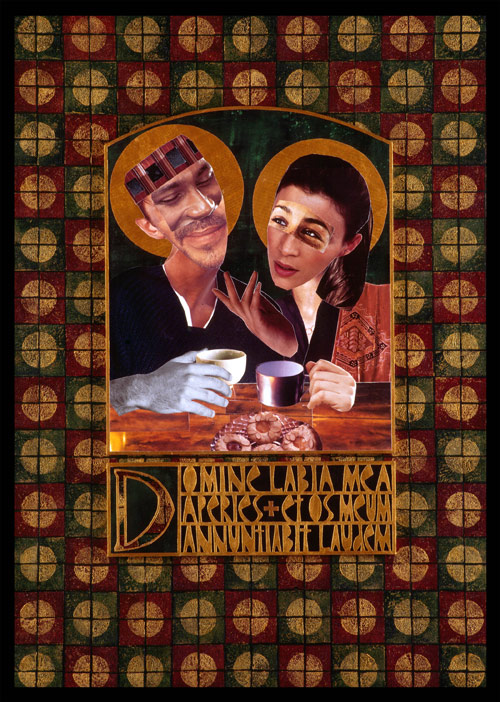 Image: The Blessing Cups: Jesus and Mary Magdalene at Tea
© Jan L. Richardson
Blessings to you on this eve of the Feast of Mary Magdalene! Earlier this year, at the Women's Convocation in Bellevue, Washington—a marvelous gathering whose speakers included Sr. Helen Prejean and Clarissa Pinkola Estés—I had the opportunity to speak on the theme of "Illuminating the Threshold." Mary Magdalene, whose story is so associated with thresholds, easily found her way into my talk. As Gary and I traveled across the country for the convocation, I composed a blessing inspired by the Magdalene's encounter with Jesus on Easter morning. I offered the blessing to those who came to my talk—those who, like me, find themselves fascinated by threshold spaces and the invitations they hold.
As we celebrate the Magdalene's feast day (July 22), I offer this blessing to you. Wherever you are, whatever threshold you are on or are approaching, may courage and grace attend you.
The Magdalene's Blessing
You hardly imagined
standing here,
everything you ever loved
suddenly returned to you,
looking you in the eye
and calling your name.
And now
you do not know
how to abide this ache
in the center
of your chest,
where a door
slams shut
and swings open
at the same time,
turning on the hinge
of your aching
and hopeful heart.
I tell you,
this is not a banishment
from the garden.
This is an invitation,
a choice,
a threshold,
a gate.
This is your life
calling to you
from a place
you could never
have dreamed,
but now that you
have glimpsed its edge,
you cannot imagine
choosing any other way.
So let the tears come
as anointing,
as consecration,
and then
let them go.
Let this blessing
gather itself around you.
Let it give you
what you will need
for this journey.
You will not remember
the words—
they do not matter.
All you need to remember
is how it sounded
when you stood
in the place of death
and heard the living
call your name.
© Jan Richardson
2017 update: This blessing appears in my book Circle of Grace: A Book of Blessings for the Seasons.

P.S. The Hours of Mary Magdalene is a video that my singer/songwriter husband and I produced, intertwining my series of images inspired by the life and legends of the Magdalene with his gorgeous and haunting song, "Mary Magdalena." Please note that if you click the Vimeo logo in the player below (in the bottom right corner), it will take you directly to a larger version of the video.
For a previous reflection on the Feast of Mary Magdalene, click the image or title below.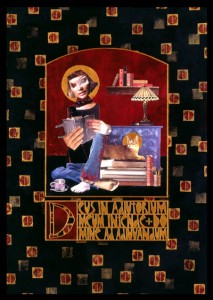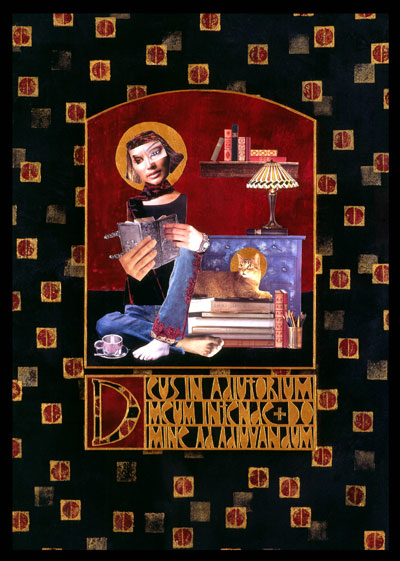 Feast of Mary Magdalene

And don't miss…
Gary and I have created an Art + Faith page on Facebook, where we're currently featuring the remarkable artwork of our friends who teach with us in the Liturgical Arts Weeks at the amazing Grünewald Guild. We would love for you to stop by, "like" the page, and be part of the creative conversation that's unfolding there. And be sure to check out this summer's Liturgical Arts Weeks at the Guild. We have just a few spots left—does one of them have your name on it? For a glimpse of the Guild, visit this post: Where Heaven and Earth Meet.