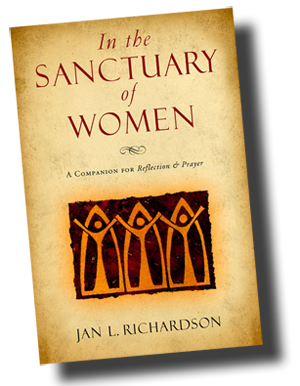 Summer greetings to you! And, to my friends in the Southern Hemisphere, a blessed wintertide! As we turn toward this new season (which has arrived in full force here in Florida), I'm delighted to share the news that In the Sanctuary of Women was selected as a winner in the National Indie Excellence Book Awards. Here's the recent press release.
Sanctuary will soon be available in a Kindle version and is going into a new printing as well. It's been wonderful to hear from folks who have been reading it, either on their own or as a way of staying connected with friends close at hand or far away.
I am pleased also to share the news that my book In Wisdom's Path: Discovering the Sacred in Every Season has just been released as an ebook. For more info, visit the Books page at janrichardson.com.
Many blessings to you in this season, and may you find sanctuary in these days.